Chief Executive Officer – Dejan Turk
After graduating with a diploma in the field of marketing and finance from the Vienna University of Economics and Business Administration, Dejan Turk started working for McDonald's Slovenia, where he started out as the manager of a restaurant and made his way up to the position of CEO for the whole chain of restaurants for Slovenia and Croatia. He joined A1 Telekom Austria Group in August 2004 as head of marketing and sales at A1 Slovenija. In August 2006 he became Management Board Member for Marketing and between March 2007 and February 2014 took over as President of the Management Board of A1 Slovenija.
In March 2014 Dejan Turk took over as CEO and Marketing Director of A1 Srbija. On 1 May 2015 Turk became the CEO and Marketing Director of the new A1 Telekom Austria Group Srbija & Slovenija organizational unit. He was also appointed Management Board Member of NLB banka Beograd bank. Since February 2015 he has served as member of the Management Board of the Serbian Association of Managers. For his 6-year term as the head of A1 Slovenija Dejan Turk has received numerous prestigious awards (in 2009 he received the Excel Merit Award for excellence in communications and was named Manager of the Year, and in 2013 he received an award for Exceptional Business and Entrepreneurial Accomplishments). He was also the president of the Managers' Association of Slovenia and the president of UNICEF Slovenia. In March 2015 he received the Kapetan Miša Anastasijević award for achievements in business, management and corporate social responsibility.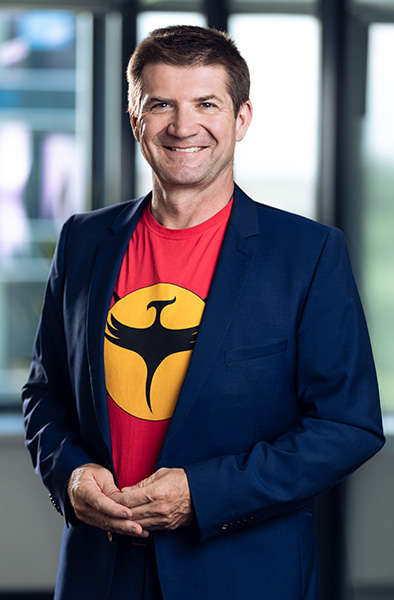 Sales, Marketing and Customer Service Director; Managing Director of A1 Slovenija – Lovro Peterlin
Lovro Peterlin joined A1 Slovenija in 2017 as Senior Sales, Marketing and Customer Service Director, and in June 2018 took over as Managing Director. Before coming to A1 Slovenija, Petrlin was the CEO of Linea Directa from 2007, a sister company of Studio Moderna that provides call center, sales and purchase experience management in 19 Central and Eastern European markets for more than 350 business partners. With a wealth of international experience, and several years of practice in the development of new business opportunities and direct management of staff mainly made up of the Y-gen, he has shared his know-how also with numerous entrepreneurs and has consulted international businesses on sales, marketing, and establishing and managing effective sales teams.
Peterlin also has experience from working abroad, as he worked as a strategic marketing consultant in Italy and China, and is currently the president of the Section of Young Managers of Slovenia and one of the few Europeans to be a member of the prestigious jury for selecting the international award in direct marketing and sales, the ECHO Awards.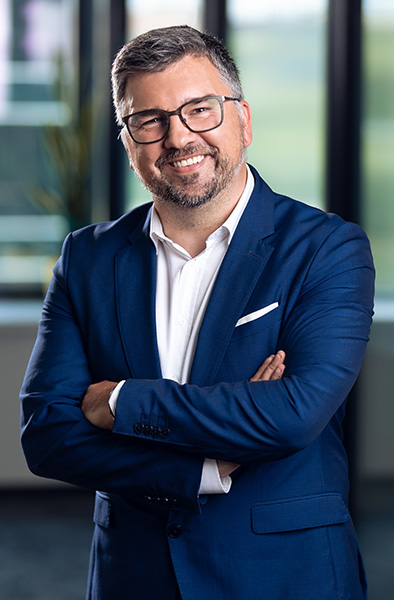 Senior People, Culture & Communication Director – Larisa Grizilo
Larisa Grizilo has over 15 years of international experience in HR across different industries. She began her career in 1998 at Wrigley, where she was responsible for managing HR in the countries of former Yugoslavia, Albania, Bulgaria and Romania. Between 2000 and 2003 she covered the region from Belgrade.
In 2009 she joined Sanofi Adriatic, where she was the HR director for the Adriatic region, responsible for the countries of former Yugoslavia and Albania. Following that, she joined Discover Financial Services/Diners Club International in 2013, where she was responsible for HR for Diners Club Italia and Dinit. She also headed a thorough review of HR during the acquisition of DC Italia and Dinit by Corner Bank Switzerland.
In 2015 she joined the TAG Srbija & Slovenija organizational unit as HR Director, and in 2016 also took over as head of Corporate Communications. On 1 June 2016 she took the position of Senior Director of People, Culture and Corporate Communications for the Srbija & Slovenija organizational unit.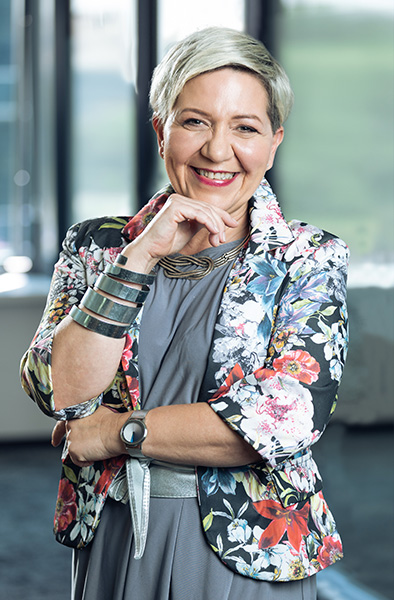 Executive Director & Chief Financial Officer – Milan Zaletel
Milan Zaletel graduated at the University of Ljubljana. He also participated in various programs and seminars at the universities in Oxford, Pennsylvania, the Zukunft Institute and others. Before joining Telekom Austria Group he was employed at Elan Group, where he managed the Controlling and Finances Departments.
In 2003 Zaletel joined A1 Slovenija as the director of finance and in 2006 became a Management Board Member for finance. His responsibilities covered two areas: finance and business research. Between 2008 and mid-2010 he also headed the whole technical sector at A1 Slovenija.
In 2012 he became the CFO of Mtel, where he held responsibility for financial planning, accounting, taxes, auditing, treasury, legal affairs, corporate and market reporting and process quality.
On 1 December 2016 Milan Zaletel took the position of Senior Finance Director at A1 Srbija & Slovenija.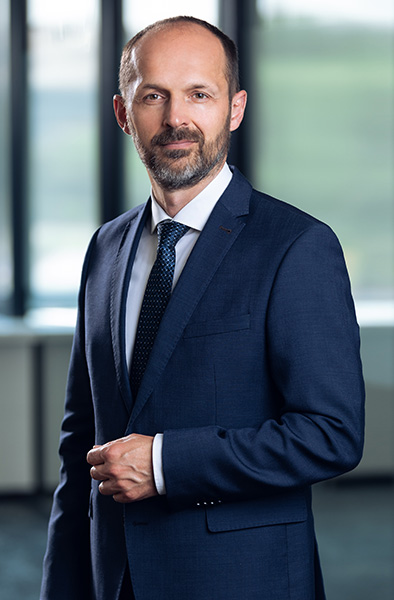 Executive Director for Transformation – Đorđe Vuksanović
After completing his studies in statistics, informatics and quantitative finance at the Faculty of Economics, Đorđe Vuksanović completed EMBA studies at the Cotrugli Business School. He was the winner of the second generation of the AmChamps program, organized by the US Chamber of Commerce in Serbia, and the winner of the Innovation Challenge of A1 Telekom Austria Group.
He began his career at NLB Nova penzija, and continued at ASSECO SEE, joining A1 Srbija in 2009. Throughout his decade-long work at A1 Srbija he has obtained a lot of experience related to customer experience management.
As of 1 November 2019 Đorđe Vuksanović has become the Executive Director for Transformation at A1 Srbija and A1 Slovenija.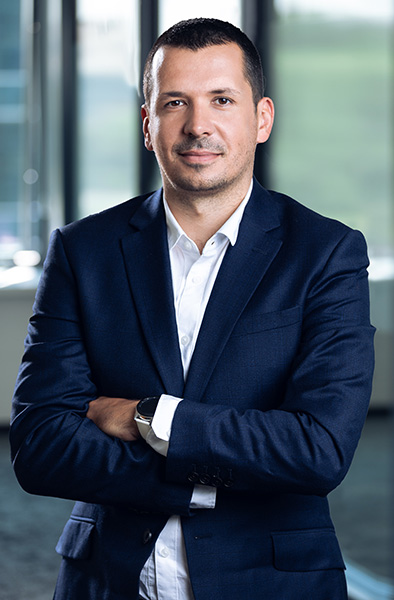 Senior Technology Director – Nenad Zeljković
Nenad Zeljković graduated and earned his MSc. degree at the Belgrade Faculty of Electrical Engineering, and successfully completed his EMBA studies at the Cotrugli Business School.
His first experience in planning and optimization of the radio mobile network come from 1997 at Telekom Srbija. Between 2008 and 2012 he was the headed the Planning and Development of Access Network department.
He joined A1 Srbija in 2012 as the Director of Access and Transport Network. He joined A1 Slovenija in 2015, and also became the Director of Access and Transport Network.
As of 1 November 2019 he has become the Senior Technology Director at A1 Srbija & A1 Slovenija.